Anthogyr Torq Control® - Universal Torque Wrench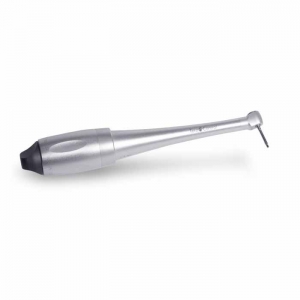 Product Information
Purchase Price (inc GST)
$1,206.98
| Quantity | Price (inc GST) |
| --- | --- |
| 1 | $1,206.98 |
Product Description
Anthogyr Torq Control® Universal Torque Wrench.
Precision Instrument equipped with a torque adjustment system for screwing prosthetic components at specified torque settings.
The success of the implant treatment depends on the precise tightening of the parts placed directly on the implant. A pre-stressed tightening of the screw will help avoid any risk of screw loosening. Also, high tightening torques may lead to screw fracture.
A calibrated tightening can only be guaranteed through the use of a precision instrument offering a torque control system.
The dynamometrical manual wrench Torq Control® has been specially designed to meet those requirements.
Main advantages of Torq Control®:
Universal torque wrench, recommended with any type of implants

Perfect control of torque thanks to 7 torque values (10/15/20/25/30/32/35N.cm)

Automatic declutching for optimum security

Only 135 gram for a better freedom of movement

Optimized access in mouth thanks to the micro-head

100° angulated micro-head for easy access in mouth (posterior areas)

One piece design with smooth surface to limit bacterial retention

Local distributor stock backed by Australian Warranty

Made in France
This is a high demand item and sells out quickly, call our office today if you need to check current stock levels: 1800 220 211 (Guest Users:If our website allows you to add this item to the cart -then it is in stock today!)