ANTHOGYR Torq Control® - Universal Torque Wrench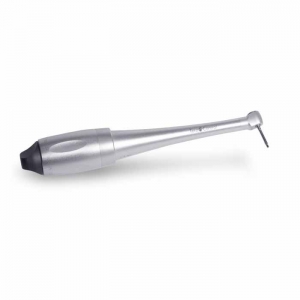 Product Information
Purchase Price (inc GST)
$1,206.98
| Quantity | Price (each inc GST) |
| --- | --- |
| 1 | $1,206.98 |
| 2 | $1,188.83 |
Product Description
Anthogyr Torq Control® Universal Torque Wrench.
For controlled attachments
Torq Control® is the Anthogyr universal torque wrench offering the guarantee of tightening precision, whatever the type of implant connections or the difficulties of access.
An iconic product since 1997!
Precise tightening is essential to avoid screw fracture or unscrewing. It's a key factor to secure implant treatment success. Torq Control® has been specially designed by Anthogyr to meet these requirements for all prosthetic manipulations, in all safety thanks to automatic declutching when the selected torque is reached.
A must-have, especially for full-arch restorations.
Precision Instrument equipped with a torque adjustment system for screwing prosthetic components at specified torque settings.
The success of the implant treatment depends on the precise tightening of the parts placed directly on the implant. A pre-stressed tightening of the screw will help avoid any risk of screw loosening. Also, high tightening torques may lead to screw fracture.
A calibrated tightening can only be guaranteed through the use of a precision instrument offering a torque control system.
The dynamometrical manual wrench Torq Control® has been specially designed to meet those requirements.
Main advantages of Torq Control®:
Universal torque wrench, recommended with any type of implants

Perfect control of torque thanks to 7 torque values (10/15/20/25/30/32/35N.cm)

Automatic declutching for optimum security

Only 135 gram for a better freedom of movement

Optimized access in mouth thanks to the micro-head

100° angulated micro-head for easy access in mouth (posterior areas)

One piece design with smooth surface to limit bacterial retention

Local distributor stock backed by Australian Warranty

Made in France
This is a high demand item and sells out quickly!(Guest Users:If our website allows you to add this item to the cart -then it is in stock today!)